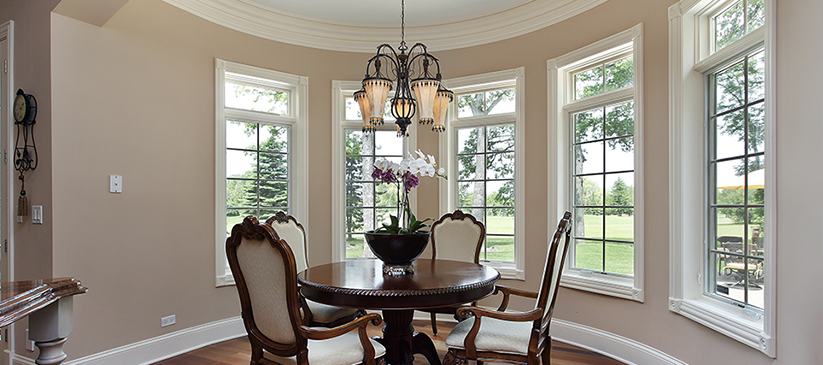 Vinyl windows are beautiful, functional and energy efficient. They are easy to care for and don't require any painting, staining or refinishing. Vinyl windows can be customized to the style of your home and come in multiple styles and finishes.
-Designed to conserve energy and reduce home heating and cooling costs
-Fusion welded frame and sash provide and impenetrable barrier to air and water, providing the utmost strength and integrity
-Heavy wall construction for maximum support and strength. Our windows are made to order and built in custom sizes and shapes to meet your unique needs
-Sloped sill provides a strong, structural slope for maximum water runoff, even in driving rain
-Interlocking meeting rail and die cast cam-action lock provide added security and have passed forced entry resistant standards
-Unlike older vinyl frames with bulky and overbearing designs, Cool-Vue offers an attractive cove mold look for a more traditional wood window interior and exterior appearance.
-Warranty Information (Click here)
Questions?

Call Now: (504)464-9194